Worksaver SBS-2160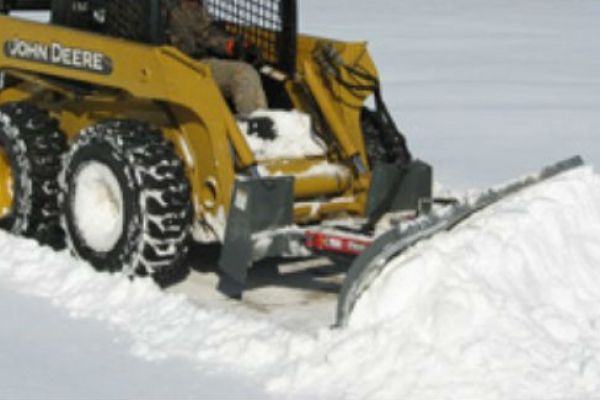 Double tap to zoom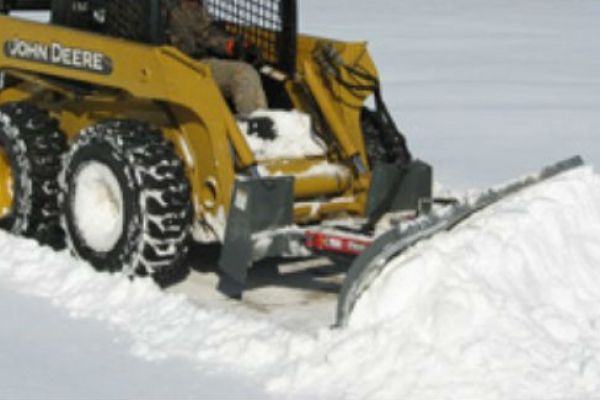 Features
Ideal for residential or commercial snow removal. Use on driveways, parking lots, or other large areas.
Two trip springs for controlled break over in snow.
Reinforced 21" or 27" high 10-gauge moldboards provide long service life.
3/8" x 6" cutting edge of 1044 steel.
Blade locks for grading loose dirt or gravel.
Step-through design allows for easy access to skid steer seat.
Quick hook up on skid steers or front loaders equipped with "Universal" mounting plate.
Blade angles right or left.
Adjustable skid shoes of AR steel are ½" thick and rotate for long life.
Select models integrate either the Euro/Global or John Deere 400/500 series mounting for easier hook up.
Specifications
 Model
SBS-2160
Overall width (in/cm)
60 / 152
Overall height (in/cm)
21 / 53
Moldboard Thickness
10-gauge
Cutting edge (in/mm)
3/8" x 6" / 9.525 x 152.4
Standard
Extension trip springs
2
Manual angle positions
5
Width @ Full angle
52 / 132
Tractor Loader Mount
N/A
Skid Steer Mount
Universal
Adjustable Skid Shoes
Standard
Horse Power Rating
<45 HP
Weight (lb/kg)
325 / 147
Hydraulic Angle Kit
Optional
Skid Steer Angle Hydraulic Kit
NA
Crossover Rel. Valve
Optional
Optional Top Deflector
360220
Opt. Sight Indicator
360235
Product Number
360100
Parts Lists
SBFL-2160 N/A