Worksaver SSGB-8B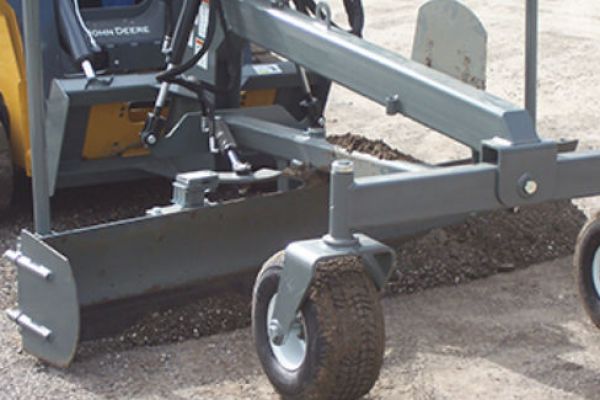 Double tap to zoom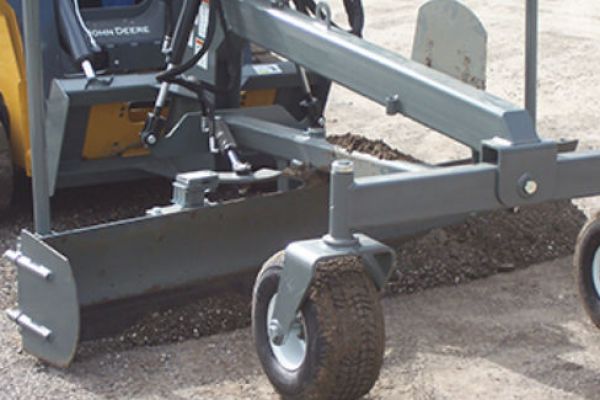 Features
To help prevent damage, the moldboard is shear pin protected.
Unit comes complete with 1/2" "connect under pressure" flat-faced hydraulic couplers and a reversible beveled cutting edge for long life.
Optional laser system will maintain grade to tight tolerances.
Optional End Plate Kit (Pair, #811980) and Laser Pole Kit (Pair, #812110) are also available.
Specifications
| | |
| --- | --- |
| Model | SSGB-8B |
| Overall Height (in/cm) | 46-1/2 / 118.1 |
| Overall Length (in/cm) | 98 / 248.9 |
| Overall Width (in/cm) | 95-1/2 / 242.6 |
| Weight (lbs/kg) | 1195 / 542 |
| Mount Type | Universal Skid Steer |
| Hydraulic Blade Adjustments | Tilt / Angle / Height |
| Moldboard Width (in/cm) | 95-1/2 / 242.6 |
| Moldboard Height (in/cm) | 15 / 381 w/Cutting Edge |
| Moldboard Width, Fully Angled (in/cm) | 85 / 215.9 |
| Moldboard Rotation Left & Right | 25 Degrees |
| Moldboard Tilt Up or Down | 25 Degrees |
| Reversible Moldboard Cutting Edge (in/cm) | 1/2 x 6 / 33 x 386 Double Bevel |
| Moldboard Shear Pin Protection (in/cm) | 5/16 / .8166 Diameter Shear Pin (Soft) |
| 3 -Hydraulic Cylinders (in/cm) PSI/bar | 2 / 5 Bore x 12 / 30 Stroke 3500 / 241 |
| Flat-Faced Couplers Included (in/cm) | 1/2 / 13 Body - Connect Under Pressure |
| Grader Control Valve | Electric Solenoid Operated |
| In-Cab Remote Control | Standard |
| Recommended Min. Skid Steer HP | 45 HP (34 kw) |
| Wheel Bearings | Greaseable Tapered Roller |
| Tire Size (in/cm) | 18-1/2 x 8-1/2 x 8 / 47 x 21.6 x 20.3 |
| Product No. | 811940 |