Rhino 50 Series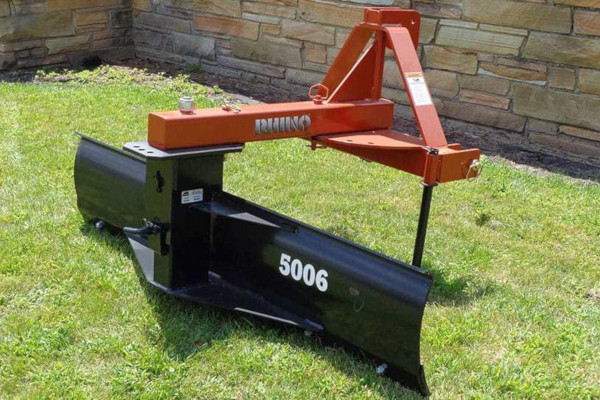 Double tap to zoom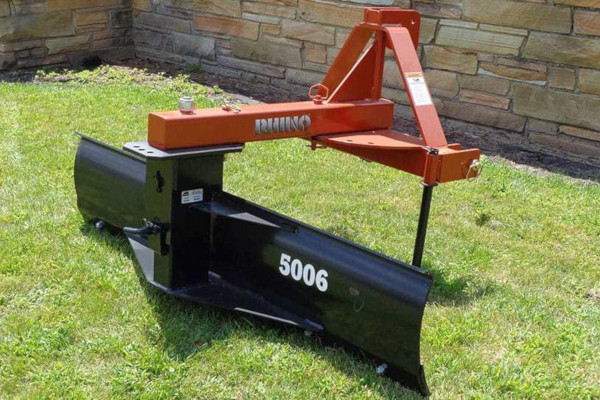 Features
Loaded with user friendly features to reduce your work load.
Whether your tractor is 30 HP or 70 HP and you need to build a terrace, dig a ditch, maintain a road, remove snow, or landscape a site, Rhino has a ruggedly-built blade that's right for you. Rhino offers a choice of three series of blades with working widths from 5' to 8' to get the job done. Each series is loaded with user friendly features to reduce your work load. Features including sturdy "A" frames, multiple adjustment settings, precisely-formed moldboards, and easily replaceable cutting edges make Rhino blades the first choice among productive farmers, ranchers, and landscapers year after year. Compare and see the many ways a Rhino rear blade can turn your tractor into a real workhorse.
3 Series to Choose From
Multiple Adjustment Settings
Replaceable Cutting Edges
5' to 8' Moldboard Widths
Optional Skid Shoes
Specifications
Model
50
Moldboard Width
6', 7'
Moldboard (Thickness & Height)
5/16'' x 15.5''
Cutting Edge
½'' x 6''
Hitch
CAT I, QH
Maximum Tractor PTO HP - 2-Wheel Drive
50
Maximum Tractor HP - 4-Wheel Drive
40
King Pin Diameter
1¼'' (Grade 8)
Adjustment Types
Manual
Swing Offset (Max.)
16'' Left or Right
Pivot - Forward
5 Positions - Up to 30°
Pivot - Reverse
3 Positions - Up to 15°
Moldboard Tilt- Up & Down
15°
Parking Stand
Std.
Weight (Approx.)
6' - 403 lbs.
7' - 430 lbs.