New Holland WORKMASTER 95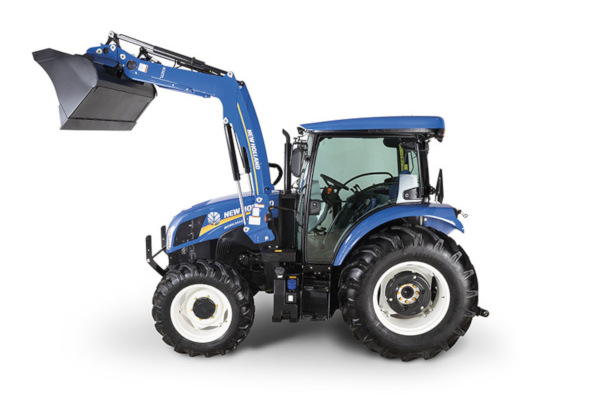 Double tap to zoom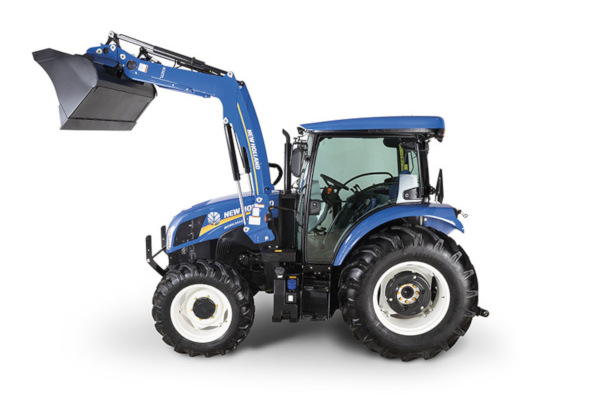 Features
BEST-IN-CLASS VALUE CAB
Value and comfort are not mutually exclusive. The all-weather WORKMASTER four-post cab protects you from the elements and is loaded with comfort features not found on other value cabs.
EXCEPTIONAL VIEW
Enjoy the added ease and confidence that come with an exceptional view to your work. The WORKMASTER cab boasts 316-degree visibility and an optional high-visibility roof panel, so you can look overhead to a raised loader when stacking or dumping.
POWERFULLY EFFICIENT
WORKMASTER 95, 105 and 120 tractors are powered by 207-cubic-inch (3.4L), 4-cylinder engines built by Fiat Powertrain Technologies (FPT). These engines are Tier 4B emission compliant, and deliver clean, fuel-efficient power.
HIGH-PRODUCTIVITY POWER SHUTTLE
The 12x12 transmission with steering column mounted hydraulic power shuttle provides fingertip access during jobs that require frequent forward-reverse shifting, like loading, grading and mowing.
Specifications
WORKMASTER 95 
Engine 
Make
F5
Type
4-cylinder diesel
Displacement cu. in. (L)
207 (3.4)
Gross engine horsepower
97
PTO horsepower
78
Rated Engine Speed rpm
2.300
Emissions Tier 4B
SCR + CUC
Transmissions 
Standard
12X12 Power Shuttle
3-Point Hitch 
Lift capacity @ 24" lbs. (kg.)
3,200 (1451)
Optional ram @ 24" lbs. (kg.)
6,200 (2812)
Hydraulics 
Rear remotes
2 or 3
Imp. pump gpm (L/min)
16.9 (64) / 21.6 (82)
Service pump gpm (L/min)
9.7 (36)
PTO 
Base PTO RPM
540
Optional PTO
540/540E
Optional PTO
540/1000
Dimensions 
Weight - Cab/4WD lbs. (kg.)
8,367 (3795)
Weight - ROPS/4WD lbs. (kg.)
7,738 (3510)
Minimum height - ROPS pivot in. (mm)
68.4 (1738)
Minimum height - Seat pivot in. (mm)
43.9 (1115)
Minimum height - ROPS pivot in. (mm)*
71.9 (1828)
Minimum height - Seat pivot in. (mm)*
47.4 (1205)
Overall height - Cab roof in. (mm)
105.4 (2676)
Overall height - top of ROPS in. (mm)
103.0 (2617)
Overall length - 4WD in. (mm)
161.1 (4091)
Wheelbase 4WD in. - Cab (mm)
88.9 (2260)
Wheelbase 4WD in. - ROPS (mm)
83.7 (2125)